Hope Town Recovery Housing aims to remove common barriers to successful recovery by providing affordable housing in conjunction with other services to help residents and the recovery community at large sustain quality of life improvements. We work with residents to make lifestyle changes that help them transition
This a fully furnished residence. It is a safe, clean, structured environment for anyone motivated to change their circumstance. There is no credit check. Utilities are included in the price. Rent is $450/month (no deposit required) and due in advance, prior to moving in.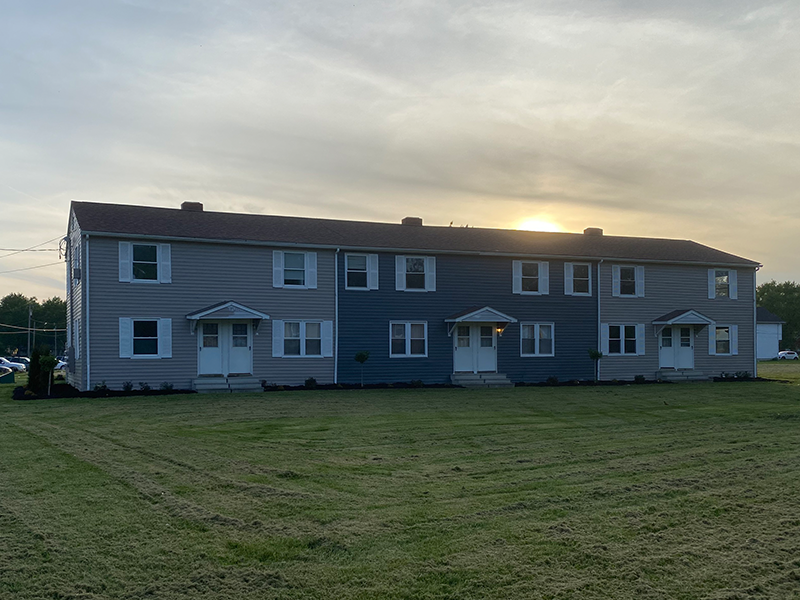 Donate to The Tommy DeRoia Scholarship & Recovery Support Fund
Help our residents who are in need of financial aid for rent and other support services. This fund is also used to fund housing events and outings for its residents. It is important to have fun in recovery!
Tmmy DeRoia lost his battle with the disease of addiction in May 2016; never giving up, fighting for his life, and always helping others. His courageous spirit continues to live on in all those that were touched by his spirit.
Tommy lived his life unconditionally loving others and offering support to those who struggled. This fund continues to celebrate Tommy's heart.
If you are paying rent on behalf of a resident, please use the "Pay Rent" section of this page.
If you have a specific request for the funds you donate, there is a notes section when you check out. In this section, please specify where you would like your funds to go to work. For example, if you are donating to the Tommy DeRoia fund but you prefer those funds be used to sponsor rent, say so in the notes!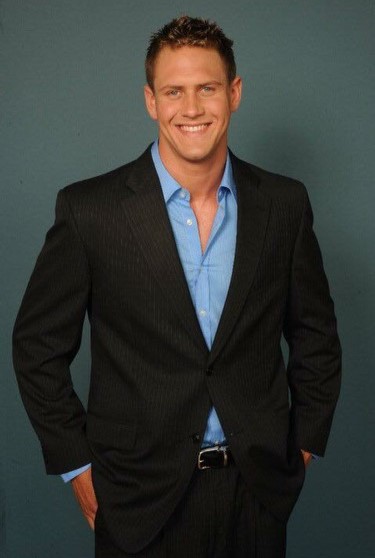 Rent:
$450, all utilities included.
We understand that not everyone is able to afford rent. We can help!
1) Identify who can help. Talk through the pros and cons for everyone involved.
2) We call together. We describe the pros and cons of your options with and without recovery housing.
3) Describe details of the program, the structure, and the benefits.
4) We assure them that we will help you get a job (if needed) within the first 2-4 weeks. Before they help again, they will know how you did in your first month. They usually feel good about that.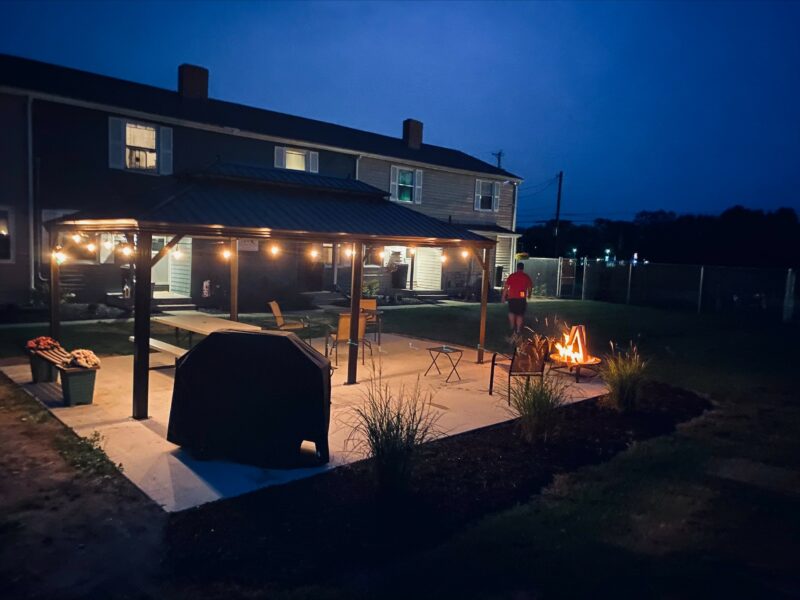 Hope Town makes it easy to pay for rent online if you cannot send a check-in time. There is a small fee to cover our credit card processing expenses. Only use this field if you have been instructed to do so. Enter the amount provided to you by a member of Hope Town staff.
Be sure to include the person's name you are submitting rent for in the "notes" field of checkout.
If you have any questions, please contact us. Thank you.
The leadership at Hope Town Recovery Housing have experience in recovery. Experience being our greatest teacher, the team at Hope wanted to create a space that addressed the multitude of barriers people face in early recovery.
Fully furnished rooms.
Utilities included in rental cost
Free transportation*
Structured environment
Peer support
Secure campus
Grill and patio
Spacious yard
*Free transportation is subject to available. Visit the Recovery Transportation page for more information.
Use the arrows to view photos of the rooms and property.
Plenty of Nearby Activities and Resources
Access to fitness, educations, and other resources are vital to recovery. In addition to affordable and supportive housing, we invite our tenants to enjoy time in their new community. When our lives are overrun by addiction, idle time can be triggering. It's important to have people around you who know what you are feeling and going through. It's also important to have access to activities old and new to keep busy while growing.
Our relationship with Ohio Means Jobs makes transitioning back to work easier. Portage Area Regional Transit Authority (PARTA) provides reliable transportation. Hope Town Recovery will also help you with education and more.
Nearby there is a gas station, affordable stores, family center, and doctor's office. Windham is quiet and affordable, making it a great place for a fresh start in recovery.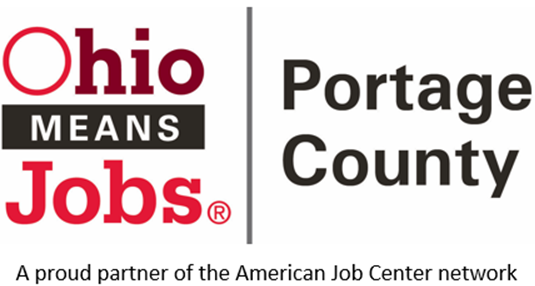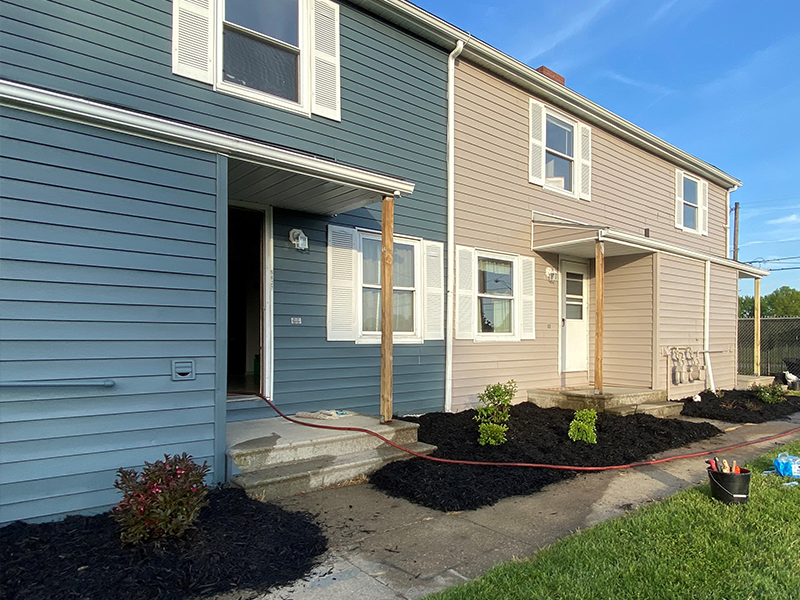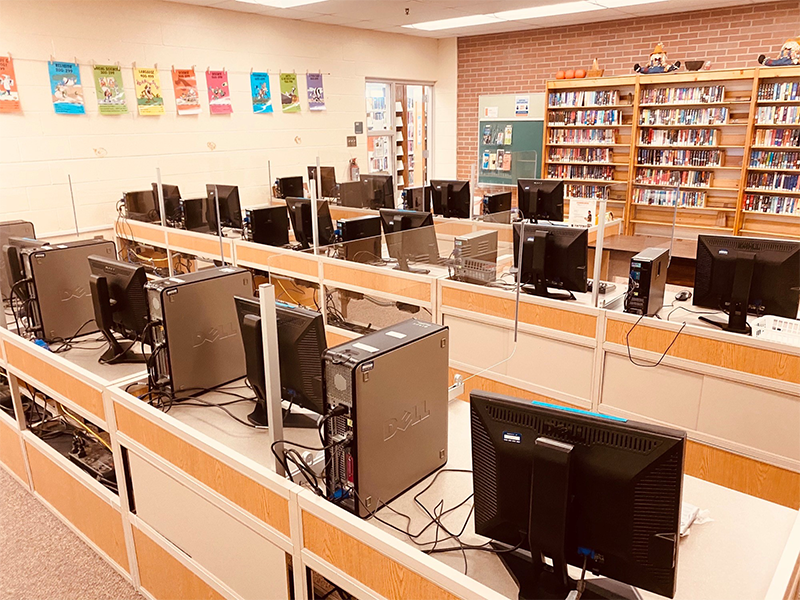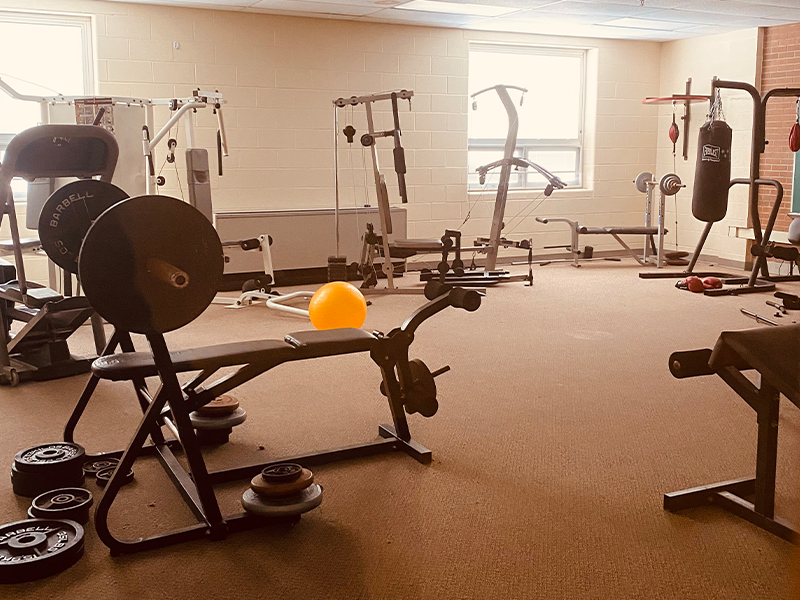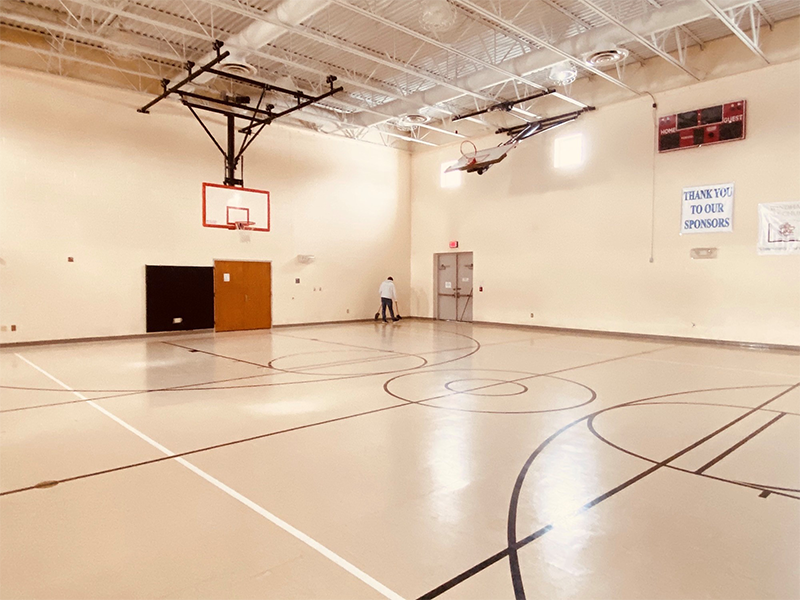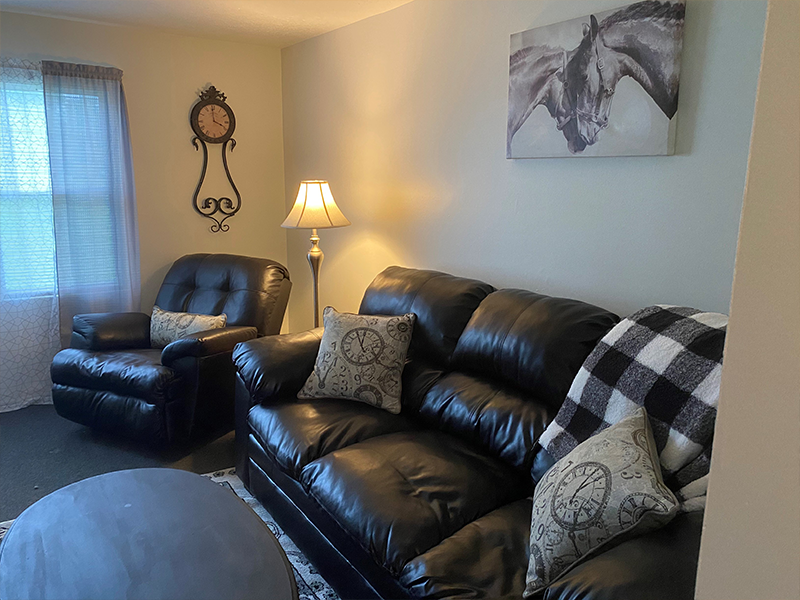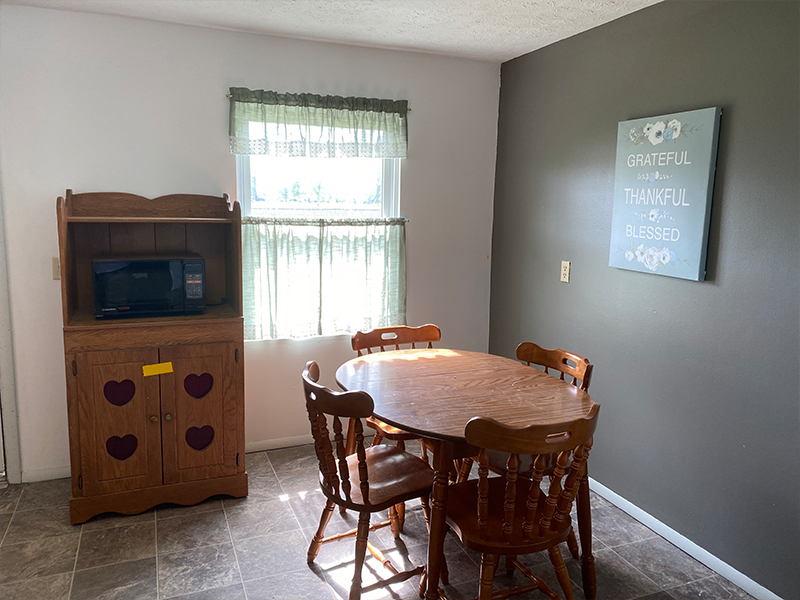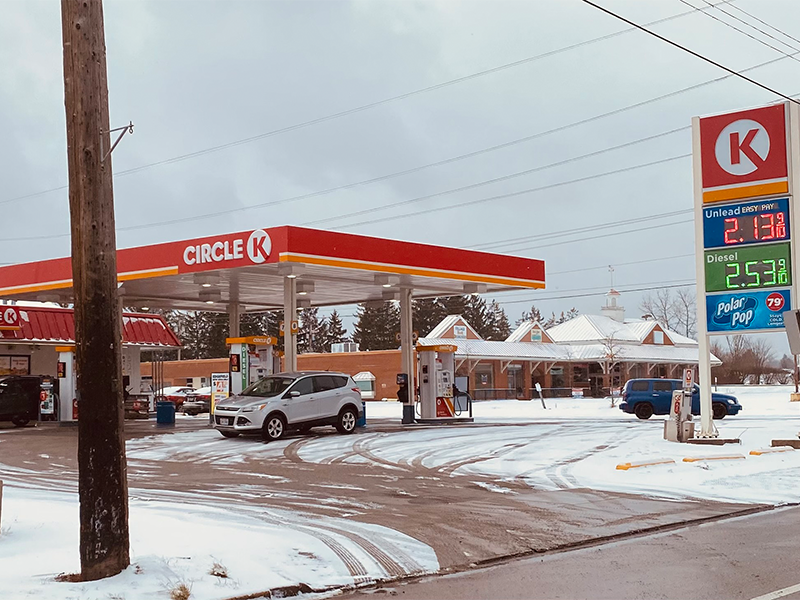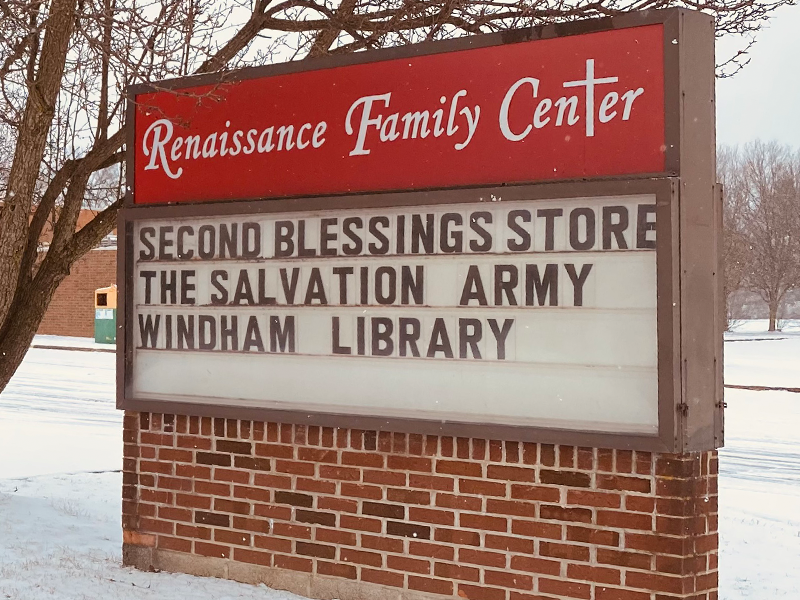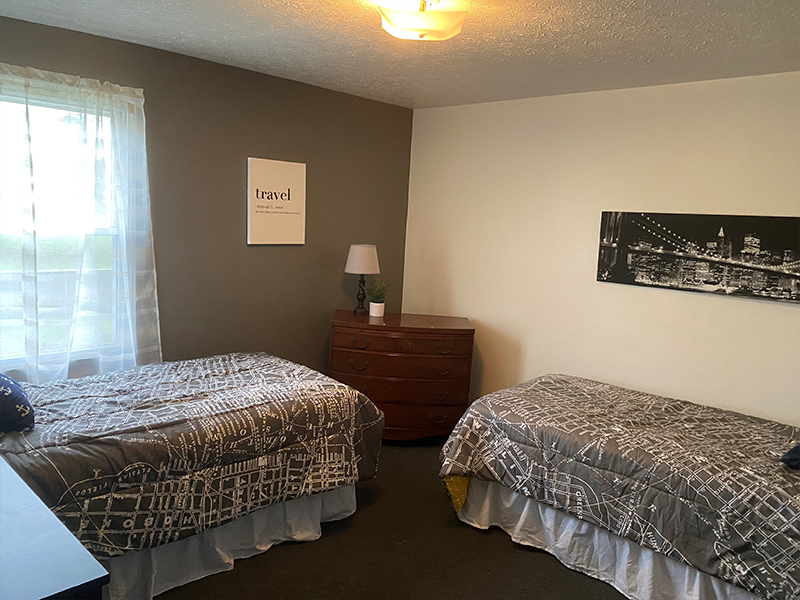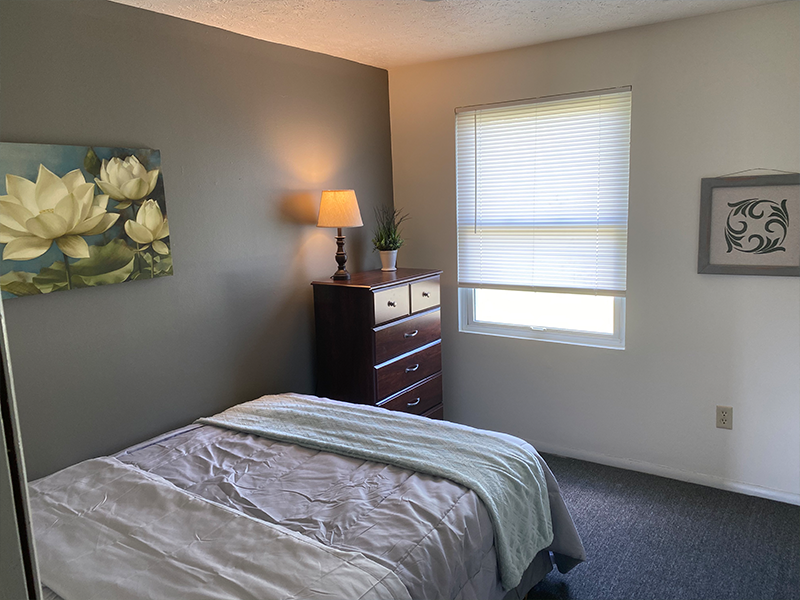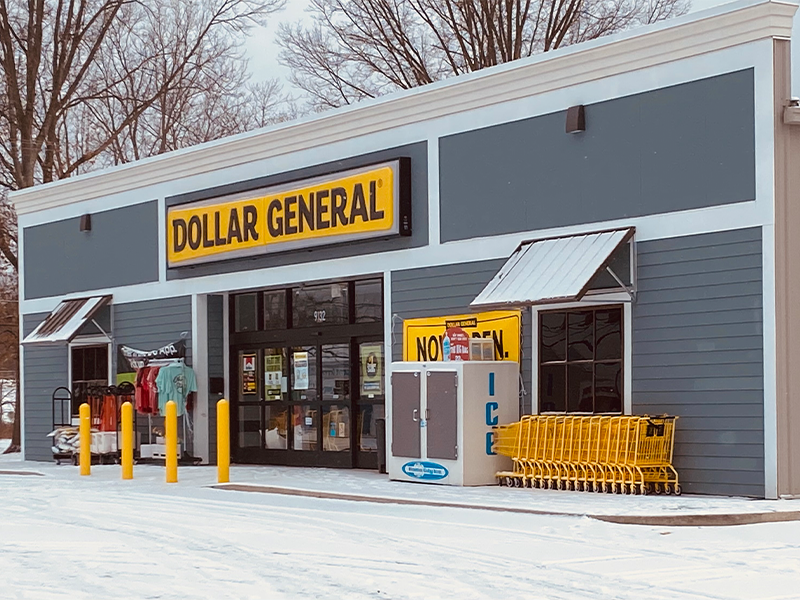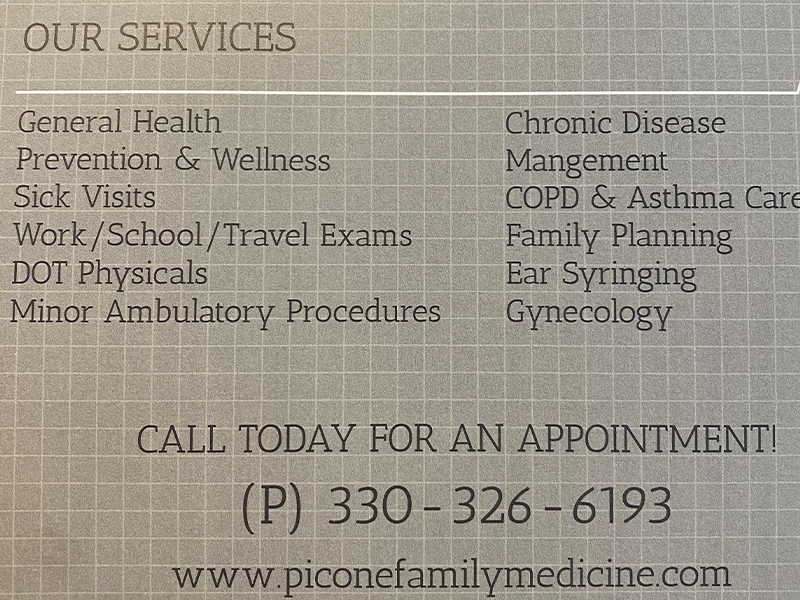 Now Open
Men's Housing Available Now! Women's Housing Now Open and Accepting Applications!