Hope Town is registered nonprofit 501c3 organization.
Recovery is Maintained Here
Successful recovery starts with access to treatment, recovery supports,food, jobs, health, transportation, and community. Hope Town Recovery Housing offers so much more than a safe, clean, affordable, and drug and alcohol free environment.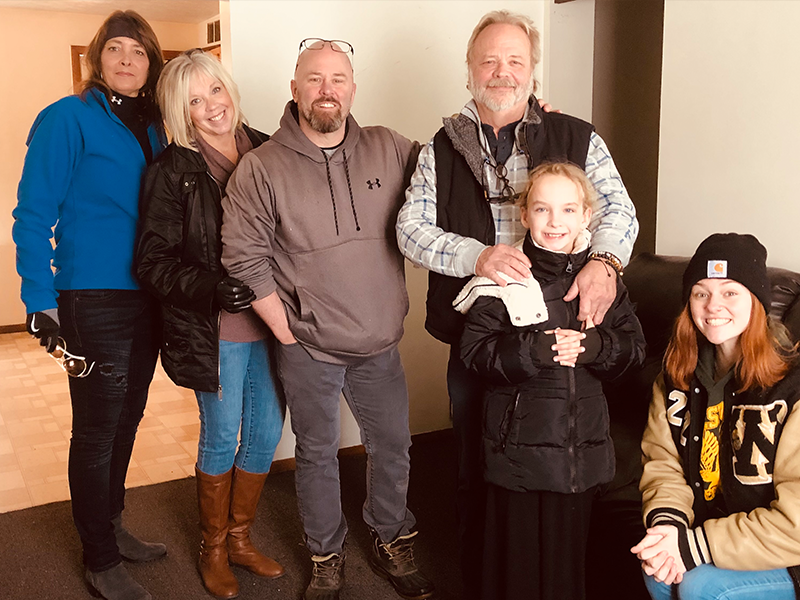 We understand how recovery works because we've made recovery work. The Leadership at Hope Village have personal and professional experiences with recovery.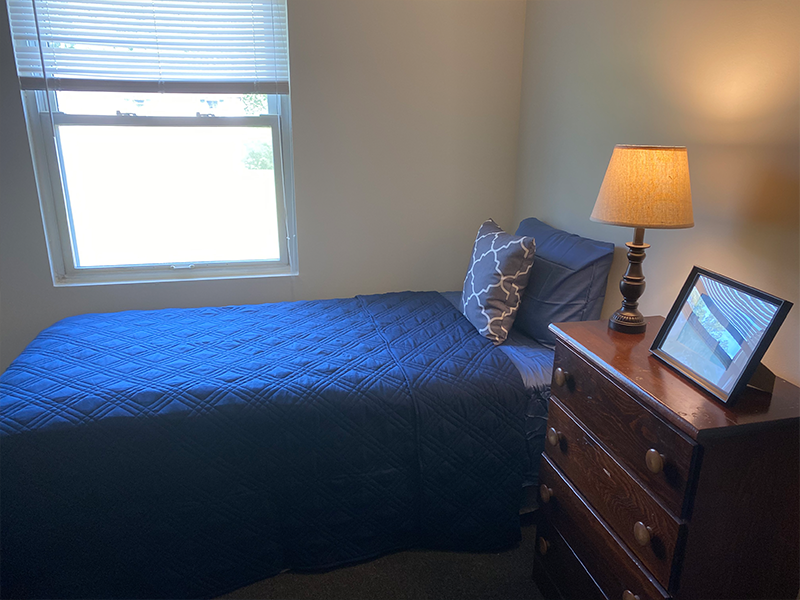 This is a furnished residence. It is a safe, clean, structured environment place for anyone motivated to change their circumstance.
Coming Soon
Men's home is open now! Women's housing opens in early 2022.
Recovery Housing: a supportive solution for long-term recovery.
Studies show that, for people with addiction, an extended stay in recovery housing provides an increased chance to achieve long-term recovery, as well as improved quality of life, which includes:
CONTINUED FREEDOM FROM ACTIVE ADDICTION THROUGH PRACTICAL APPLICATION DESIGNED TO SUSTAIN LONG-TERM RECOVERY
HEALTHIER FAMILY AND SOCIAL RELATIONSHIPS
POTENTIAL FOR HIGHER INCOME AND EXPANDED CAREER OPTIONS
DECREASED INCARCERATION RATES AND RISK OF NEW CHARGES
IMPROVED PSYCHOLOGICAL AND EMOTIONAL WELL-BEING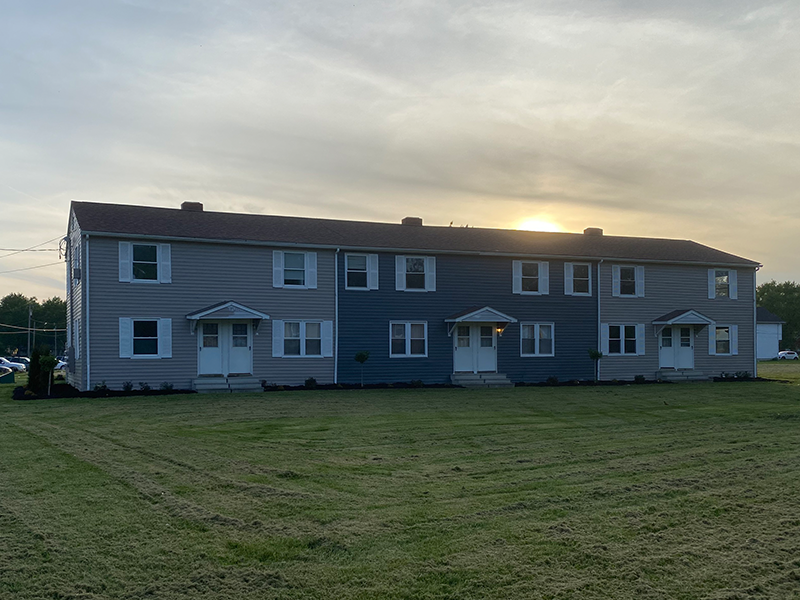 Hope Town is 501c3 Organization!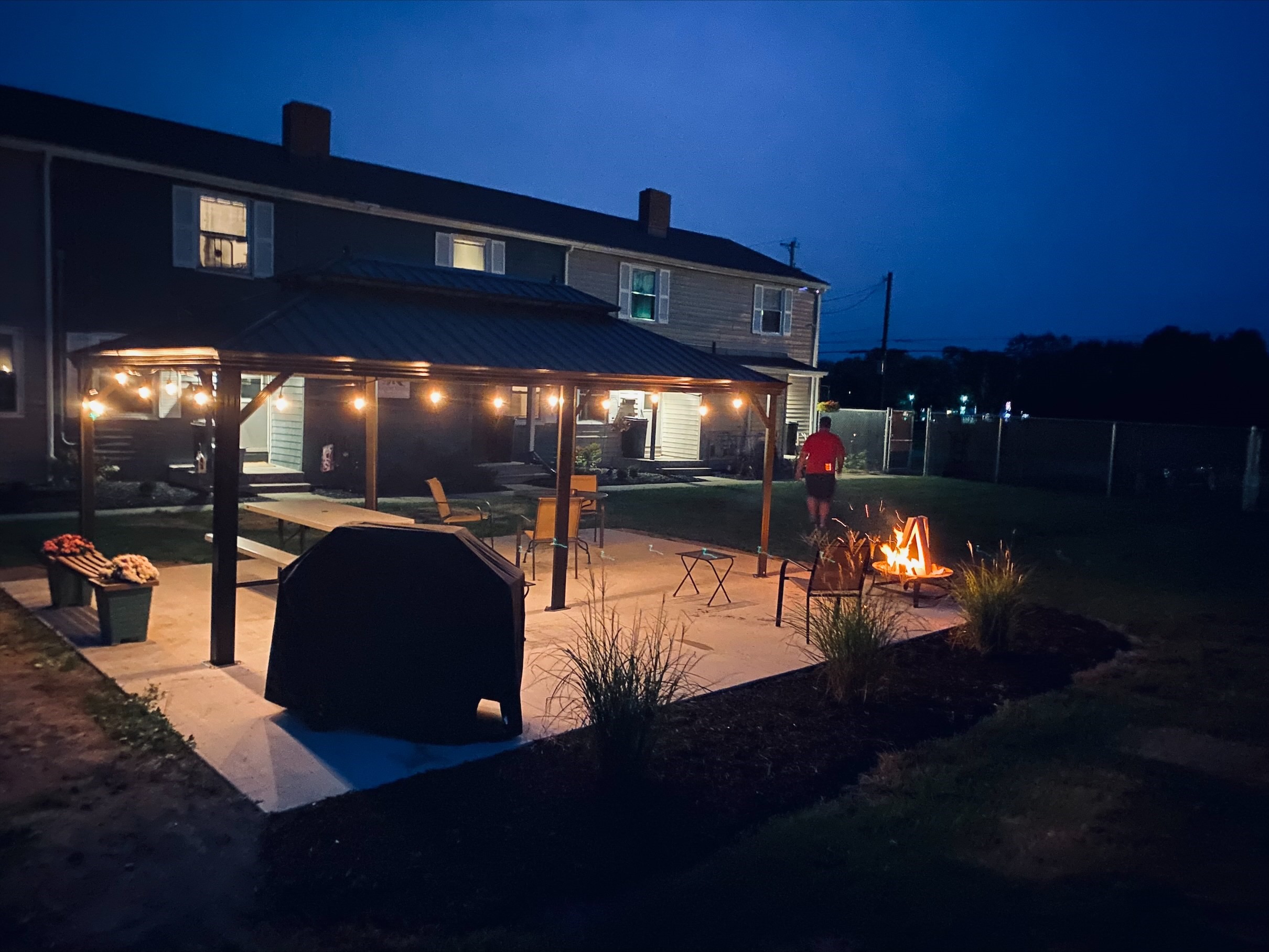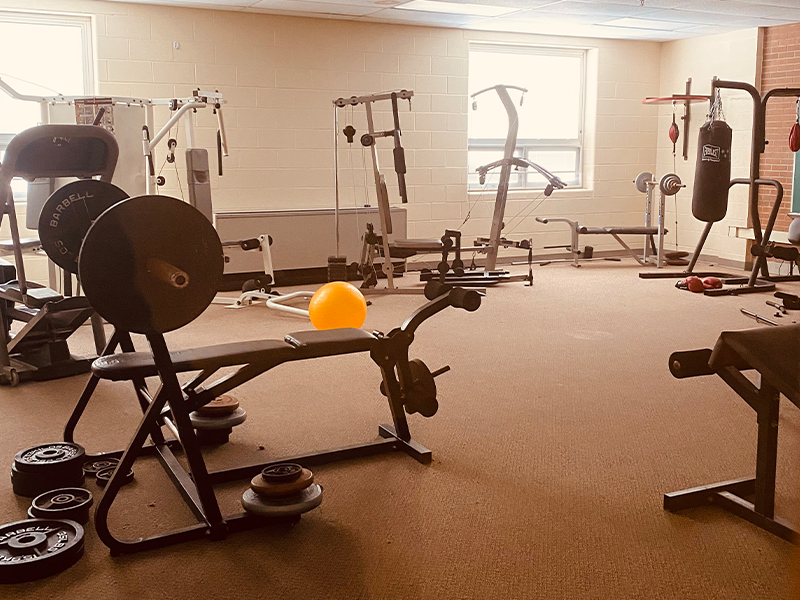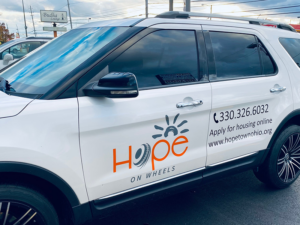 Access to Health and Fitness Activities
In addition to affordable housing, Hope Town Recovery Housing offers access to an indoor walking track, cardio gym, and weight room. Windham is a quiet area with adequate resources to support growth with sober living.
Healthy habits make for a healthy recovery.
At Hope Town Recovery Housing, we understand the importance of activity in recovery. We believe in activities designed to help those choosing recovery build strength and self-esteem.
Clean, Safe, Structured, and Affordable.
We offer two separate apartment buildings with a capacity for 20 male + 20 female residents. Hope Town Recovery (HTR) Housing provide drug- and
alcohol-free environments where residents are engaged and supported as they begin to work on their personal, professional and recovery goals through application of learned recovery tools, techniques and principles.
Plenty of Nearby Activities and Resources
Access to fitness, educations, and other resources are vital to recovery. In addition to affordable and supportive housing, we invite our tenants to enjoy time in their new community. When our lives are overrun by addiction, idle time can be triggering. It's important to have people around you who know what you are feeling and going through. It's also important to have access to activities old and new to keep busy while growing.
Our relationship with Ohio Means Jobs makes transitioning back to work easier. Portage Area Regional Transit Authority (PARTA) provides reliable transportation. Hope Town Recovery will also help you with education and more.
Nearby there is a gas station, affordable stores, family center, and doctor's office. Windham is quiet and affordable, making it a great place for a fresh start in recovery.