We created this program to help people the best we can. We expect to spend more than you pay in rent each month for you to have a clean, safe, affordable place to call home for as long as you need it and are an asset to the house. We want to be able to do this. It's not an easy business model to maintain but we are committed to it because we know that our help is needed. We know it it gives you a chance to change the direction of your lives and possibly, the legacy of your families.
Benefits and costs built into your rent.
(Consider how much it would cost you to buy all of this each month, otherwise)
1. Completely furnished apartment
2. Linens, blankets, pillows, etc..
3. Staff Support (admission, general support, grant management, house mgmt, etc..)
4. Commercial WiFi service
5. Gas/electric
6. Water/sewer (oddly expensive in Windham)
7. Trash removal
8. Grass mowing
9. Snowplowing, salt, etc…
10. Hulu Live
11. Drug screens
12. Maintenance costs
13. Toilet paper, Paper Towels, , cleaning supplies, laundry detergent, batteries, light bulbs, etc…
14. Gas grill, propane
15. Fire pit, firewood
Other built-in benefits:
1. Rides to recovery meetings, probation, court, work, interviews, grocery, etc..
2. Recovery support
3. Built-in Medicaid ride dispatch
4. Built-in employment program w/transportation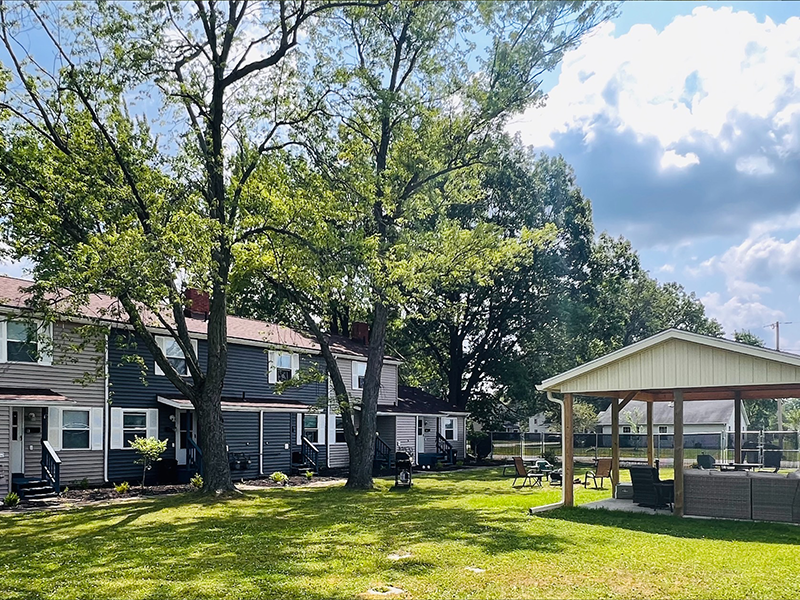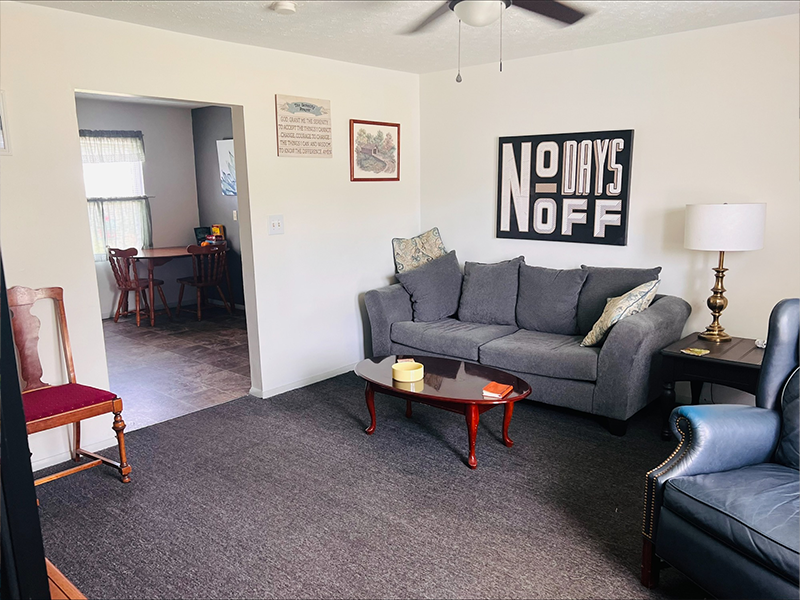 Many of you said when you asked to come here that you needed this extra help. We do our best to do our part…we're not perfect but we are committed to you and this mission.
We learn in our programs that gratitude is an action step. With that, this means we should be showing gratitude by keeping our side of the road clear. While this includes cleaning our rooms and common areas, it also means keeping open lines of communication and respect to our agreements (outlined in your resident handbook).
This means the commitment we make to each other has to be mutual. We need to match each other's efforts. Recovery is not perfect, it needs constant review…check your side, make intentional adjustments, and help others. We will do the same. Self-honesty, open-mindedness & willingness…with these we are well on our way!
Hope Town Recovery Housing for Men & Women
Ohio Recovery Residences: Where Hope Finds a Home